December News from FAWCO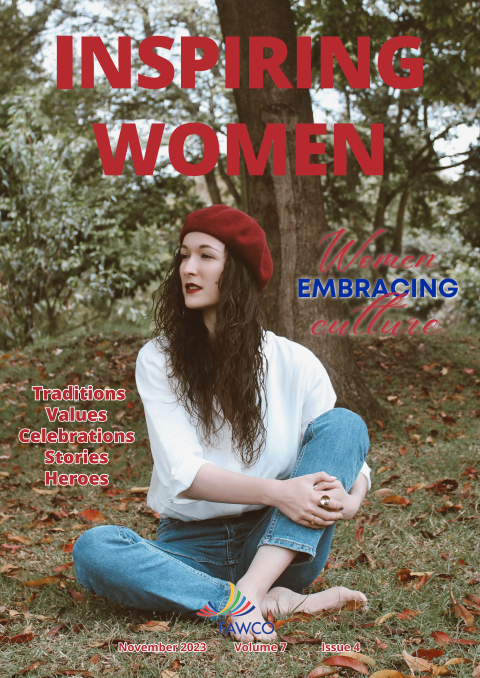 Inspiring Women Magazine
The latest edition of FAWCO's Inspiring Women magazine, titled "Women Embracing Culture," is now available. Read your free copy HERE.
FAWCO clubs are rich with members from different countries and cultures. Sharing our heritages brings so much to our club experiences and activities. Many join FAWCO to engage with others and elevate their understanding and enjoyment of different cultures.
Please also take the Inspired Reader quiz – the inspiring women team will randomly choose a winner and donate $50 to the Target Project in their name! Plus, follow the Facebook page to stay up-to-date on what the team are working on next and subscribe so you never miss an issue.
Interim Meeting
FAWCO has announced its upcoming annual meeting, Interim Meeting 2024, scheduled for March 15-17, 2024, in Porto, Portugal. These meetings provide opportunities to connect with fellow FAWCO members, learn more about FAWCO and the target project, share your experiences and club ideas, and network. The agenda includes a Meet & Greet Coffee, general sessions, an opening night dinner, and Foundation Night.
Registration details will be available later, but attendees are encouraged to reserve hotel rooms at the Boeira Garden Hotel Porto Gaia, Curio Collection by Hilton.
This interim meeting is also a great opportunity to visit Porto - a beautiful city, definitely worth a visit. It is known for its medieval alleys, cobbled streets, and Baroque monuments, and of course, Port wine!
More details to come….
New article about the Target Project !
The profits generated by the produce from the hydroponic urban farms in the Mathare slums will support Safe Spaces' girls' education and empowerment programs in Nairobi, Kenya.
An article by Peninah Nthenya Musyimi, Executive Director of Safe Spaces, and Leslie Janoe, AWC Amsterdam, introduces the "Each One, Teach One" Girls' Reading Club, part of Safe Spaces Library. The article emphasizes the positive impact of reading clubs on the Mathare slums.
To read more, click HERE.