FAWCO NEWSLETTER
www.fawco.org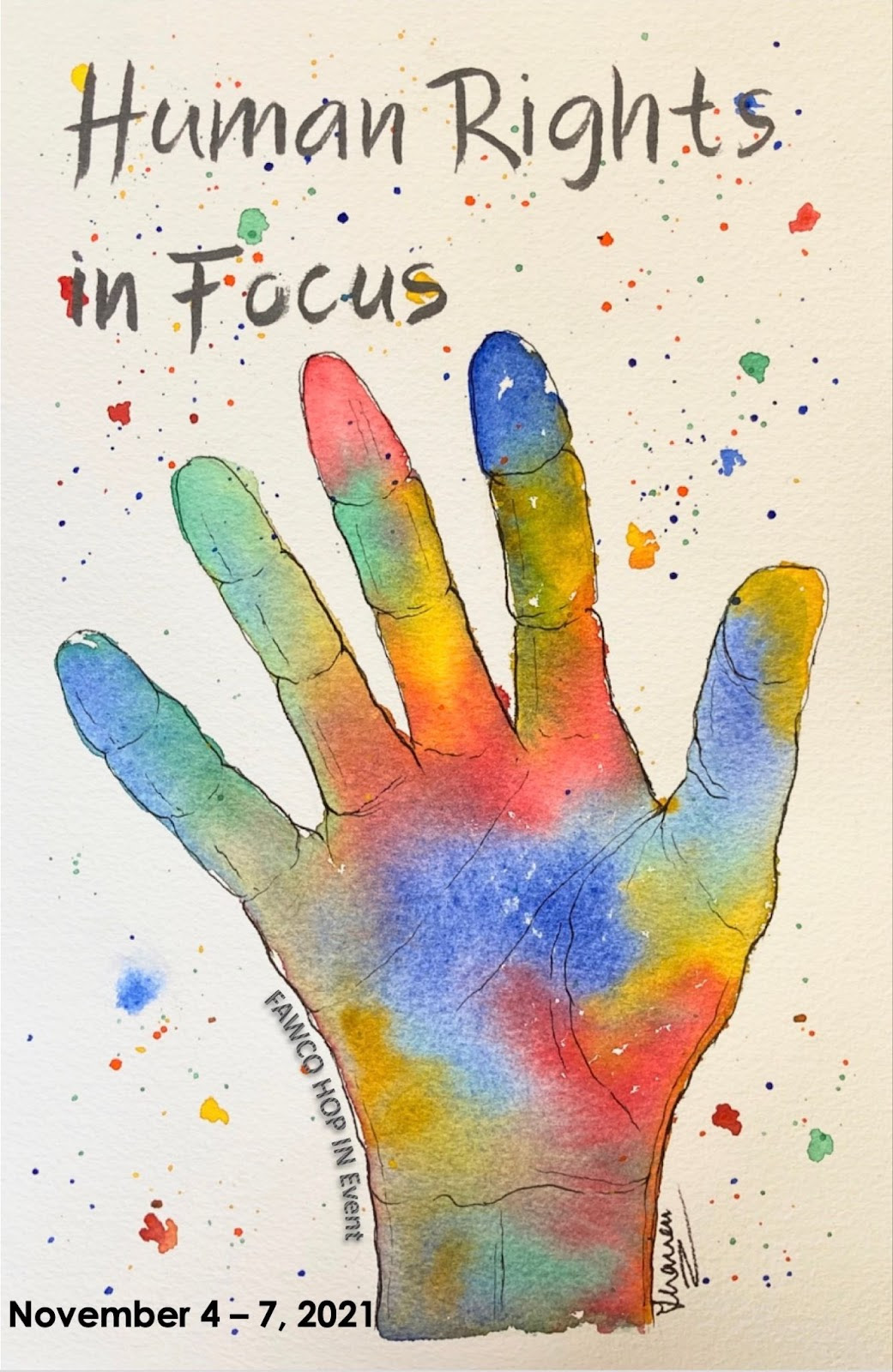 https://www.fawco.org/about/events/virtual-events/human-rights-in-focus-virtual-conference
Messages in this issue from....
2nd VP Member Clubs
FAWCO President
1st VP Communications
Inspiring Women
Treasurer
3rd VP Global Issues
Global Issues Teams
Target Program Chair
US Liaison
UN Liaison
The FAWCO Foundation President
FAUSA President
Message From the FAWCO 2nd VP Member Clubs

FAWCO Lovelies – Happy Fabulous February

Ahhh – February is the month of love. I consider this the month of self-love and loving those you hold dear in your life. Loving yourself and your loved ones should not just be locked into the confines of the shortest month of the year – what's that about?
Here are two ways to think about going further into that great big hug for yourself.
Rediscover your passion: whether that is your passion for FAWCO or your personal passion, think about what it is that makes you feel most alive. Throw excuses to the wind and JUST DO IT! As we learned on our last FAWCO U40 call, revisit the hobby you've been neglecting, finish that photo framing project, unpack those boxes, give your old clothes to Goodwill, start the book you've been meaning to get to, or try something completely new!

Re-evaluate your goals, make checklists and break them down into bite-sized pieces so you know what you need to do each day to move forward. Join our Presidents' Call, where Whitney helps you break down your board goals for the year into bite-sized pieces. Join me as well for our Joint TLC calls, where we break down all things FAWCO into bite-sized pieces and reignite your club's passion for FAWCO!

At the end of the day, pamper yourself, because you are indeed worth it. Send flowers to yourself at the office or at home. Go all out with a mani/pedi spa day. Indulge in your favorite food or desserts. Eat that specialty chocolate!

Happy Reading!! We've got a lot going on in this issue.

Kanika



Kanika Holloway
AWC Antwerp
FAWCO 2nd VP Member Clubs

2022 FAWCO Interim Meeting Part 1
March 4-6 – Virtually on HopIn
Register and find more details HERE

FAWCO Bids Farewell to TP4.0; The Fight Continues to Eliminate FGM
Thursday, February 17th, 7pm CET, REGISTER
We will look back on the Target Project and recognize the contributions of you, the FAWCO community, and the amazing speakers who joined in our discussions over the past two years. It will be a time of reflection for the Target Team and the FAWCO community as we acknowledge what we have learned and achieved and how Hope for Girls and Women Tanzania has benefitted. We also want to start the discussion how we as individuals can continue to support the global elimination of FGM.

REPS, RCs, Presidents, Philanthropy Joint Call – Save the Date: March 10
Presidents Only Call – "Board Retreat PART 2" – Save the Date: March 11
Check out the new events your club can join on the FAWCO Cross Clubs Calendar

CSW66 Orientation
#1 February 28 REGISTER
#2 March 7 REGISTER

Applications open March 1 for 2022 FAWCO Youth Cultural Volunteers Program. See more below.

Deadline to submit Education Award and Development Grant applications to The FAWCO Foundation is March 27 this year. More information at The FAWCO Foundation.
DEIB NEWS:
Black History Month focus on Health and Well-Being.

February is Black History Month in the US. The Diversity, Equity, Inclusion & Belonging (DEIB) Team has used this year's theme to draw attention to people who have made significant contributions in the medical field. The Team has also been spreading the word about disparities in healthcare for African Americans. COVID-19 has hit the African American community especially hard, highlighting the need for equality in healthcare. Medical student Chidiebere Ibe shared his viral image (right) with FAWCO as well as comments about representation.

Read (and share) this article SDG Team Co-Chair Meredith wrote on Black History Month and SDG #3.
Message From the FAWCO President
Although we still live in the midst of a pandemic, it is a relief to see so many clubs being able to schedule in-person activities and meetings. We are approaching FAWCO's two-part Annual General Meeting: Part 1 will be online March 4–6 (registration link is here), but Part 2 will be in person in Luxembourg May 19–21. FAWCO gets its energy and power from bringing our volunteers and members together to share our talents and inspire each other to greater heights. Please mark your calendars and plan to attend or send a club representative(s). You'll be glad you did!

Thank you to all who submitted ballots on behalf of your club on the Proposed 2022 FAWCO Budget. The Budget for this calendar year was approved. If at any time you have financial questions about FAWCO, you are always welcome to contact our Treasurer, Cathy Farnan, or Finance Chair, Alisa Cook-Roehs (

This email address is being protected from spambots. You need JavaScript enabled to view it.

or

This email address is being protected from spambots. You need JavaScript enabled to view it.

).





Emily van Eerten
AWC The Hague
FAWCO President
Message From the 1st VP Communications
FAWCO welcomes a new advertiser.

You're Invited to TASIS England's Open Day. TASIS England is a leading international day and boarding school (ages 3–18) located 35 minutes from central London on a beautiful 46-acre campus in Thorpe, Surrey. In the Lower School, the Core Knowledge Sequence provides the foundation of the curriculum. Upper School students follow a college preparation curriculum with International Baccalaureate Diploma or Advanced Placement options in many subjects. If you want to learn more, register for the next Whole School Open Morning on Saturday, March 19, 9:30 - 11:30 am GMT. The American School in England Coldharbour Lane, Thorpe, Surrey TW20 8TE, England.



Ann Marie Morrow
AWC Finland
FAWCO 1st VP Communications
Out Now! Inspiring Women's First Issue of 2022
"Women and the Environment"

Of all the existential questions challenging the world today, the fate of our planet is "The One." We must take care of it. If not, there's not much point to anything else! This Environment issue introduces you to the women in FAWCO Clubs who have been supporting the effort to keep the earth alive. Our goal in this issue is to not only inform you but to inspire you to act.

Inspiring Women is Five Years Old This March! Celebrate with our Special Highlights Issue! For the last five years, FAWCO's online magazine has celebrated lives across the FAWCO world. Our goal is to highlight the achievements of individual FAWCO Club members in a fun and informative way. The Highlights issue reviews our past editions and what made them unique. Every issue had profiles and features that made our readers, really think – or laugh! Inspiring Women Highlights special edition will be revealed at the Interim Meeting on March 4. See you there!

Inspiring Women in May, "Women and Gardening, Mothers of Nature"
Share your Profile Candidates, Feature Ideas and Photos With US! We think it will be fun, informative and get us thinking about what things we can do with seeds and soil to improve the planet. This theme is a big tent. We often get nominations or ideas for features that, on the surface don't seem to align with the theme, but upon review they are a perfect fit! Flowers, plants or vegetables gardeners, landscape artists or farmers, floral stylists, canning mavens or tree lovers – you all have a story. If you or your members have profile candidates, ideas for features, or if you have some great garden photos, PLEASE contact us by March 21. For Profiles: inspiringwomenprofiles@fawco.org For Features: inspiringwomenfeatures@fawco.org For Photos: inspiringwomen.editor@fawco.org
Message From the Treasurer
A huge THANK YOU to all clubs for paying your membership dues on time! We appreciate you!



Cathy Farnan
AWG Paris
SUPPORT FAWCO'S ADVERTISERS

Better Help (www.betterhelp.com) is the largest platform for online counseling. They provide their members with easy, affordable, and private access to a licensed and certified therapist.
Our Global Issues Teams have a lot to offer you in the coming months, so be sure to read the next sections carefully. And tell the young people in your family or your club about the 2022 Youth Cultural Volunteers Program. Applications open next month!



Mary Dobrian
AIWC Cologne
FAWCO 3rd VP Global Issues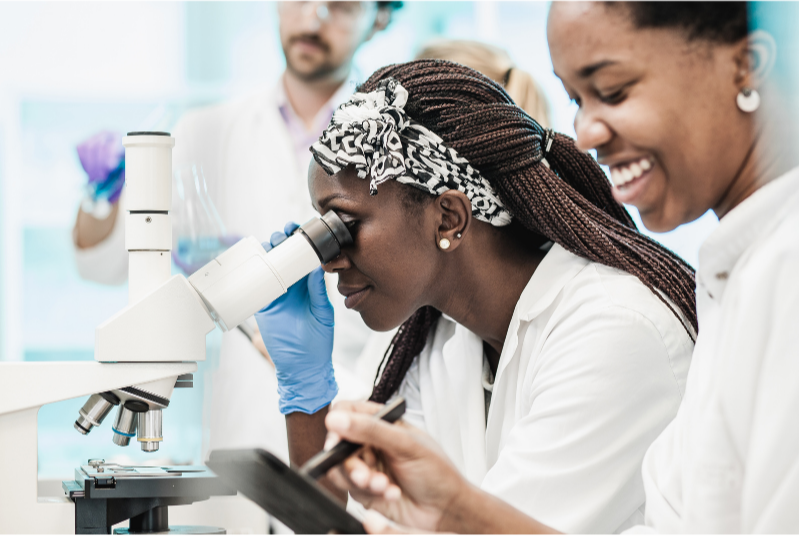 In February, the Ed Team focuses on SDG Targets 4.3 & 4.4: Bridging the Gap between secondary school and vocational, technical and tertiary education. The January Global Issues Digest (GID) features our article on Black girls' current educational struggles and victories as well as a book review of Caste: The Origins of our Discontents by Isabel Wilkerson. In the February GID, look for our book review of Pushout by Monique W. Morris. The book discusses the criminalization of Black girls in schools. Also in February, we celebrated the International Day of Women & Girls in Science (11th) and International Book Giving Day (14th). As always, we encourage you to read on!

Carol-Lyn McKelvey and Hollie Nielsen
Education Team Co-Chairs
Planting trees has long been something that FAWCO does. It is a good way to take carbon out of the air and, as such, is often used to compensate travel emissions. But planting trees does much more than that! It helps preserve biodiversity by conserving forests and other terrestrial ecosystems and accelerates their restoration. Check out our article, Trees: Planting, Reforestation and Rewilding to learn more.

Amanda Drollinger and Anne van Oorschot
Environment Team Co-Chairs
Our Shared Wisdom – LIVE Stream, Your Questions Answered about Sexual Health


Do you have questions about sexual health? Are all your hands raised?! We have an amazing LIVE stream for you! On March 9 from 1–1:30 CET, Traci Ruble will host a 30-min live Q&A about sexual health with our expert guest Dr. Candace Adams, Psychologist and Psychosexual Relationship Therapist. The LIVE stream will be available on the FAWCO Facebook page and YouTube. If you have a question you would like Traci to ask please email This email address is being protected from spambots. You need JavaScript enabled to view it. and tune in live for your answer (anonymous) – or ask on the day! The live stream will also be recorded for you to share and watch at your leisure. Here is a leaflet that you can share with your clubs. Now what questions do I have...?!

Our Shared Wisdom: What's Your Story?

Are you an EXPERT in a particular topic?
Do you have EXPERIENCE in a particular topic?
Can you share with FAWCO so we can learn, understand and connect? We are asking for your wisdom on these two topics:
Marriage/Relationships – Are you a relationship therapist or marriage counselor – or do you know someone who can share their expertise on this topic?
Long Covid – So many people have experiences with Long Covid: will you share yours?
Contact This email address is being protected from spambots. You need JavaScript enabled to view it. or fill out the form.

Save the Checklist dates! – April 6, 13, 20, & 27, at 6 to 7 PM CET. Robynne Penendries is hosting the "Checklist To Complete Long Before You Need It." Come and get your paperwork life in order. Sign-up will be sent out in March.

Lookin' for a Little March Delight?

The FAWCO Health Team invites you to join us on a Journey of Words to create Sustainable Healthy Environments. March's word is DELIGHT. Consider this word in light of your goals or intentions for areas of your life, your relationships, and your projects. What surprises might be right around the corner?

Danielle Kuznetsov and Christine Riney
Health Team Co-Chairs
AWG-LR Beach Babes currently have weekly winter beach walks. They walk about 6 km and stop for a hot drink or lunch afterwards. Another group walks inland, monthly, about 6 km.
Munich IWC's stats are up again: 3223 km for short walks, individual walks, running, cycling, Qi Gong, Yoga, Peloton and Tai Chi exercise class.
Heidelberg IWC's Let's Walk group provides a way for members to meet when they can't meet indoors.


AWC Madrid is starting a walking group: in addition to their past participation in charity events, they will support breast cancer research.
See the full report and more photos.

Please share any MOTION news, especially for any out-of-the-ordinary activities that could inspire other clubs. And please have a look at our booth at FAWCO's virtual meeting in March.


Maggie Palu
Clubs in Motion
The destination is Amsterdam for the 2022 FAWCO Youth Cultural Volunteers Program, which aims to promote cultural understanding and raise awareness of global issues in our youth and help them develop into responsible and caring global citizens. High school FAWCO teens (usually aged 15–19) are hosted by FAWCO families for a week, and will experience a new culture while volunteering with local charities.
The participants will deliver a Group Project (usually a video or presentation) about their experiences and write individual essays reflecting on what they learn. Participants will be able to receive community service credits required by their International Baccalaureate program.

Dates for this year's program are June 25–July 2, 2022. Application opens March 1! See more information and a draft itinerary here.

Meg Brew, Stacey Harris-Papaioannou and My-Linh Kunst
FAWCO Youth Co-Chairs

SUPPORT FAWCO'S ADVERTISERS
FGM – The Fig
ht Continues

As we approach the final phase of the Target Project Health, the Target Team has been reviewing our education and awareness efforts over the previous three years. We are proud to say that FAWCO women have engaged and become increasingly fluent in the language of female genital mutilation (FGM) during this period. As a reference guide and primer, we are linking some of our factual blogs here for your use, as we are counting on your continued efforts to eliminate FGM.

And a warm welcome to our Farewell event on February 17. We also hope to see you at the Interim Meeting, March 4-6, where we will have a wrap-up of the results of our current Project.

See more also here in the Target Bulletin - February 2022

Tharien van Eck, AWC Antwerp
Target Chair
FAWCO Target Program for Health 2019-2022
Empowering Women and Girls by Ensuring Healthy Lives and Promoting Well-Being


Message From the FAWCO 2nd VP Member Clubs

Greetings FAWCO Family,

Welcome to OND
(October, November, December)!

What are your plans over these next few months to close 2021? I look forward to reading your successes and opportunities in your annual reports – stay tuned ;-). What impact do you want to make in your Clubs, communities and families? Are you planning to kick off 2022 and try something new?

Last week we hosted our "Soundcheck" FAWCO Presidents' call with Whitney Edwards, FAWCO Club Presidents' Coordinator and President of AWC London. What is a Soundcheck? It is checking in with yourself, your Board and your Club to see if everything is on the right track. She gives you the tools in an interactive format. With the rock band connotation, you are all rock stars! Whitney is bringing this training to FAWCO Reps, RCs and Philanthropy/Fundraising chairs on our joint call this upcoming November 10. Save the date! You may register for this fun experience below.

We have a lot to share with you all in this month's News in Brief. A special highlight is the Human Rights in Focus conference November 4–6. Don't miss this! I also look forward to seeing you at our Diversity and Inclusion Town Hall on October 20.

All links are included below to these and many more fantastic events!

Happy reading and registering!



Kanika Holloway
AWC Antwerp
FAWCO 2nd VP Member Clubs