About FAWCO

Inspiring Women Worldwide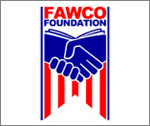 About FAWCO
FAWCO ( Federation of American Women's Clubs Overseas), founded in 1931, is an international network of independent volunteer clubs and associations comprising 62 member clubs in 31 countries worldwide. FAWCO has a total individual membership of around 10,000. FAWCO is an invaluable resource for its members, keeping them abreast of global issues and acts as a voice for its members on issues which seek to improve the lives of women and girls globally in the areas of human rights, health, education and the environment. FAWCO advocates for the rights of U.S. citizens overseas; contributes to the global community through its Teams and The FAWCO Foundation, which provides development grants and education awards. The organization is a global women's NGO (non-governmental organization), and since 1997, FAWCO has held special consultative status with the UN Economic and Social Council.
For a comprehensive description and to learn more about FAWCO, please access the FAWCO website and have a browse. Remember as you are a member of AWGLR, you are also a member of FAWCO, and therefore have access to a wealth of information on global issues. It is easy to login as a member by choosing a user name and password.
Should you not wish to access the website, the most important points about FAWCO are read more about FAWCO mission, support.....
AWG and FAWCO
AWG was founded in 1986 and became a member of FAWCO in 1987.As the club is a member of FAWCO, it means that all individual AWG members are also members of FAWCO. FAWCO is an invaluable resource for our club and connects us with American and international women's clubs around the world. FAWCO provides a global reach and vision and has many support tools that can help with club development.
AWG pays a small annual fee (dependent on club membership numbers) to be a member of FAWCO and also a f
ee for FAWCO to host our website. The fees are a small price to pay for being part of a global network of inspiring women.
r
ea
d
mor
e