Cook & Eat – Monday, 18 March 2019 – 9h30 – Denise's house

Spring Cook & Eat Menu 5 persons – price 8€/person
Steamed Asparagus with balsamic vinaigrette, mint & parmesan Cheese

Gougères and Sautéed Zucchinis with Chermoula

Strawberry Soup with Lime-Mint Ice and Almond Financiers

Rosé wine




We were 5 AWG members who gathered on a sunny but windy Monday morning for a spring luncheon (though officially spring is still a few days away). The early asparagus were thin so we steamed instead of grilling them (as in the original recipe). In everyone's opinion, the chermoula (a very green herb sauce from Northern Africa), which seemed quite acidic just by itself, added the necessary zip to the zucchini and the cheese gougères.The strawberry soup, made with the season's first berries, was very light and quite refreshing with the lime-mint ice, and the financiers added that little touch of gourmandise we all love!

This was an easy meal to make and only took us about 2 hours of cooking at a fairly relaxed pace. The syrup for the ice was made the night before so it would have time to cool before being churned, with a little elbow grease (which is also needed to make the gougère dough).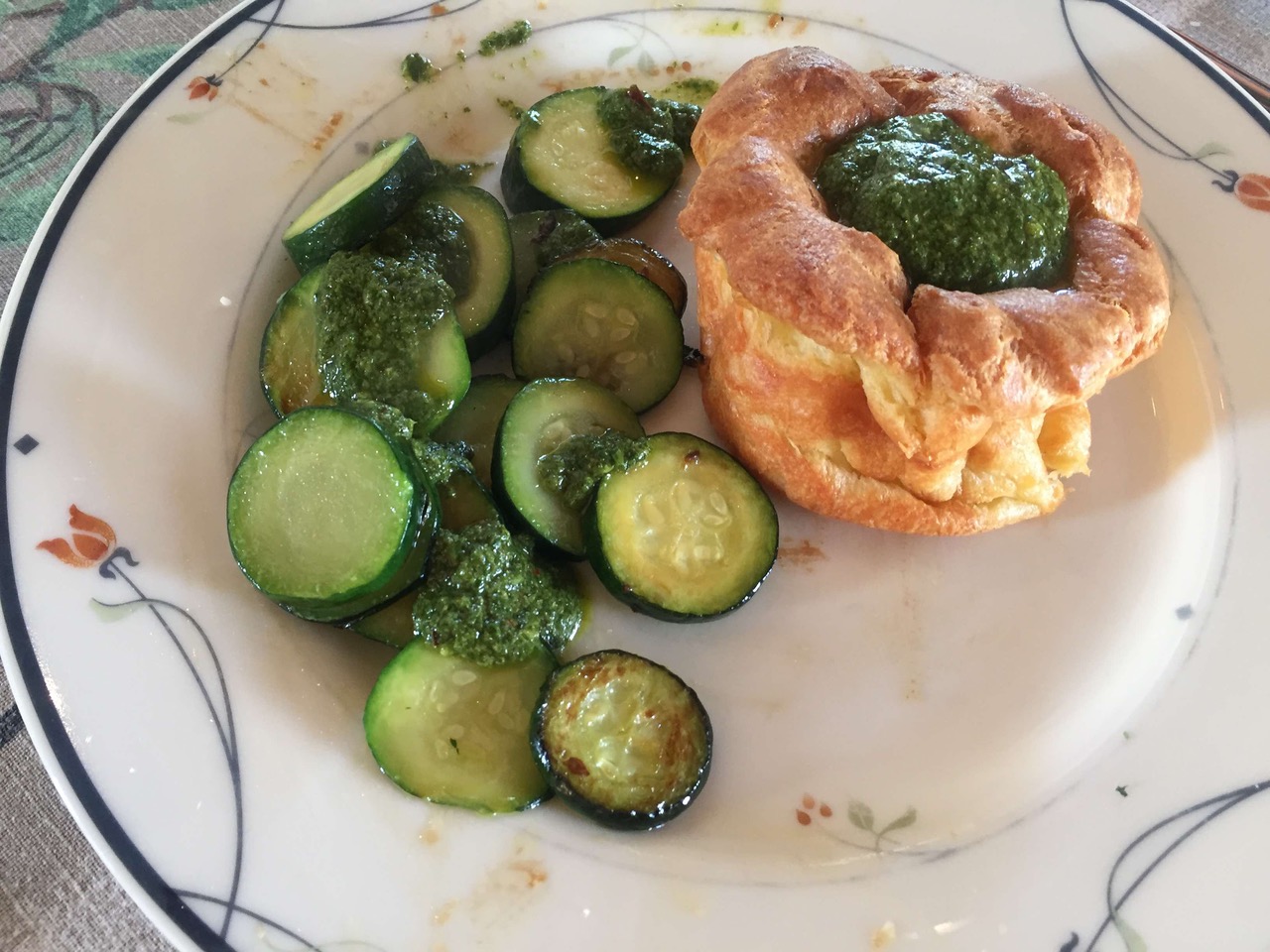 Asparagus with mint, vinaigrette and Parmesan cheese Cheese gougères, zuchini with chermoula
Strawberries soup, lime-mint ice, strawberies, financiers. Anne, Michael, Peggy, Mariannick and Denise.