Books choice and online voting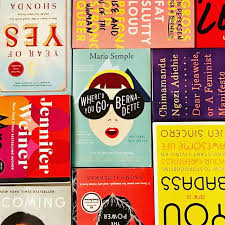 We shall use the same procedure as last year…
First, send in your book proposals to the link below, on the dates given.

Secondly, vote for your choice online. We will send you a new linkonce we have all the proposals sent in.
The book must be:
available in paperback

written in English, but it can be a French or a foreign novel translated into English
Please limit yourself to no more than 2 books, and remember to keep a copy of what you have written.
It would be very helpful if you could get your proposals in as soon as possible. The questionnaire will be available until the 14th of September at 23h59 (at which time it will automatically close and you won't be able to access the questionnaire anymore). Don't miss the deadline! :)
Here is the link for SENDING IN YOUR BOOK PROPOSALS:
https://awglr.questionnaireweb.com/form/12143/s/?id=JTk5cSU5NmslOUYlQUQ%3D&a=JTk1ayU5MmwlOTk%3D
To VOTE on your choice of books, you will have to use the new link that we will send you, between September 15th and September 28th.
The deadline for VOTING is 11.59pm on September 28th.
List of the books read by the Book group since……Click on
https://www.awglr.org/activities/book-group/2-uncategorised/747-list-of-the-books-read-by-the-book-group.
Any tied votes will be resolved at the planning meeting.
Rosie.